I got off to a late start in 2003 due to a very painful left shoulder and a snow storm on the day of our first planned trip from Dodson to Newport via Block Island. The highlight of the season was a wonderful trip from Newport to Nantucket with old friends Mark MacGauley and Ralph Rodriguez.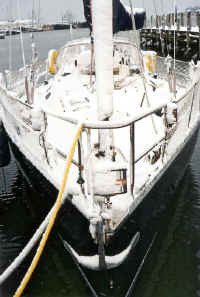 Snow at Dodson's Boat Yard in early April.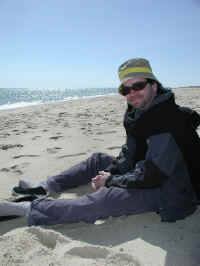 We went on a long walk from Edgartown to the southeastern shore of Martha's Vineyard.